Austin, TX
WHIRLWIND WEEKEND
Fitstyle Rundown
STEP GOAL: 10,000 steps daily
INTENSITY LEVEL: EASY
ATTIRE: CASUAL/DATE NIGHT DRESSY
I'm a planner, so when a girlfriend invited me and few other friends to come visit her in Austin, I sprang into action. With a google doc created and shared, we all threw in ideas for things we wanted to try to see, do and eat!
After a little editing, a conference call, and the announcement that it would be a fitstyled itinerary, the official plan for a long weekend in Austin went down like this...
Day 1 - SoCo Two Step
It's important to know that we were hoping to escape the winter weather of New England as we flew out of JFK. Alas, it was not meant to be, Austin greeted us with weather in the 40s. Brrrr. But that didn't dampen our spirits or our attempt to rack up some steps.
Upon landing in the late afternoon on a Friday, we headed downtown to South Congress or SoCo (as the cool kids call it)! It's got murals, shops and restaurants galore. We started at Nellie Street and walked several blocks stopping at Heritage Boots (NO PHOTOS allowed unfortunately, but well worth stopping in to see the handcrafted boots!), Creatures Boutique (wanted to buy everything in the store, but settled for some super cute red sunglasses), got a little creeped out by skulls in Blackmail; then tried on a few hats at Goorin Bros., walked through an AMAZING costume shop and drooled over Amy's Ice Cream.
We met a street poet who wrote a poem on the spot (on a lovely vintage typewriter) to commemorate our Girls' Weekend! (He even incorporated the word 'fitstyle'! Pretty impressive.)
We took a dinner break at the Hotel San Jose and sat under the heat lamps on the patio by the pool.
The night ended with a two step country dancing lesson with Terri at The Broken Spoke. I just have to say watch your toosh y'all!...She's a hands on instructor. Haha. But she got us steppin' in the right direction eventually! This is definitely a dive, but you get a real flavor for that Texas flare - cowboy hat, boots and all.
Day 2 - Lines and Laughs
By 8:30am, there was already a line. We had all agreed that Franklin's BBQ, the BEST in Texas some say, was a must on our To Do list. That meant being prepared TO STAND in a 5-hour line. While many people plopped down in chairs, we totally fitstyled it thanks to a few calf raises, squats and Ellen DeGeneres' HeadsUp app. (Watching the recorded playback of us attempting (without using words) to get someone to guess The Hunchback of Notre Dame...hilarious! It guaranteed literally hours of entertainment.)
Was it worth it? YES!!! But get there early. The worst thing to happen is arriving a bit late and finding out they've sold out right before you get in. We got in at 1:30pm and they had the sold out sign up by 2:30pm.
After our fill of BBQ, (You really only need to have the brisket. I'm still dreaming about it.), we walked it off along 2nd Street by doing, ...what else? Some more shopping! (We had wanted to go to Zilker Park, but it was way too cold and rainy, so much easier to bundle up and pop in and out of stores!)
From drinks at the Driskell Hotel later that evening - an absolutely fabulous historical site and functioning hotel - we walked over to Esther's Follies on 6th Street. This is another MUST if you're in Austin. Literally, the funniest show I have ever seen. Amazingly talented cast that kept the crowd entertained for an hour and a half with singing, dancing, and magicing (is that a word?!). Got to stretch my legs when I was pulled up on stage to be the Magician's assistant for one of the acts! (This was a definite ab workout from laughing non-stop.)
As a final stop for the night, we called a Lyft and made our way to Rainey Street. We didn't last too long there again because the rain was coming down and it was chilly. But this is clearly a great place for live music. It's just a long block of houses and bungalows that have all been turned into bars with backyard stages that feature bands from the local music scene. (Definitely attracts a college crowd.)
Day 3 - Yoga and Brunch
The weather still wasn't on our side as it was getting colder each day, so we decided to stay indoors and try a free yoga class. (FITNESS TRAVEL TIP, check out the websites for the local Athleta or Lululemon shops. On Saturdays and Sundays, they often offer free in-store classes hosted by local instructors.) On this trip, we went to CorePower Yoga at the Domain and attended their free community class.
Then, of course, it was time for brunch and we went to an Italian place called Taverna, which was within walking distance. (You have to eat at the bar to have it pass the fitstyle test for an area where you can sit or stand, but the food was very tasty!) Afterwards, we walked over to Culinary Dropout, where we played a few games of Cornhole before getting ready to catch our flight home.
While I fell a bit short of my 10,000 step per day target, we kept it moving and walked wherever we could. I have no doubt that it is absolutely possible to hit that step count, and I'm already planning a second trip to see more of the outdoorsy parts of Austin once the weather warms up!
My Step Count: ~6,000 to 9,000 per day
Fitstyle Itinerary:
Amp It Up!
Here are a couple fun ways to add a challenge to your adventure:
Go chairless for this adventure and sit in the bar areas or look for places that have high top tables! Why sit when you can stand and get all those health benefits.
Walk as much as you can. It's easy to want to get in a car, but resist. Things are closer than you think!
Hotel Recommendations
Hotel San Jose, ultramodern and conveniently located hotel on South Congress.
Driskell Hotel, opened in 1886, it's one of the best-known hotels in all of Texas and located near 6th Street.
Other Useful Link(s):
Gallery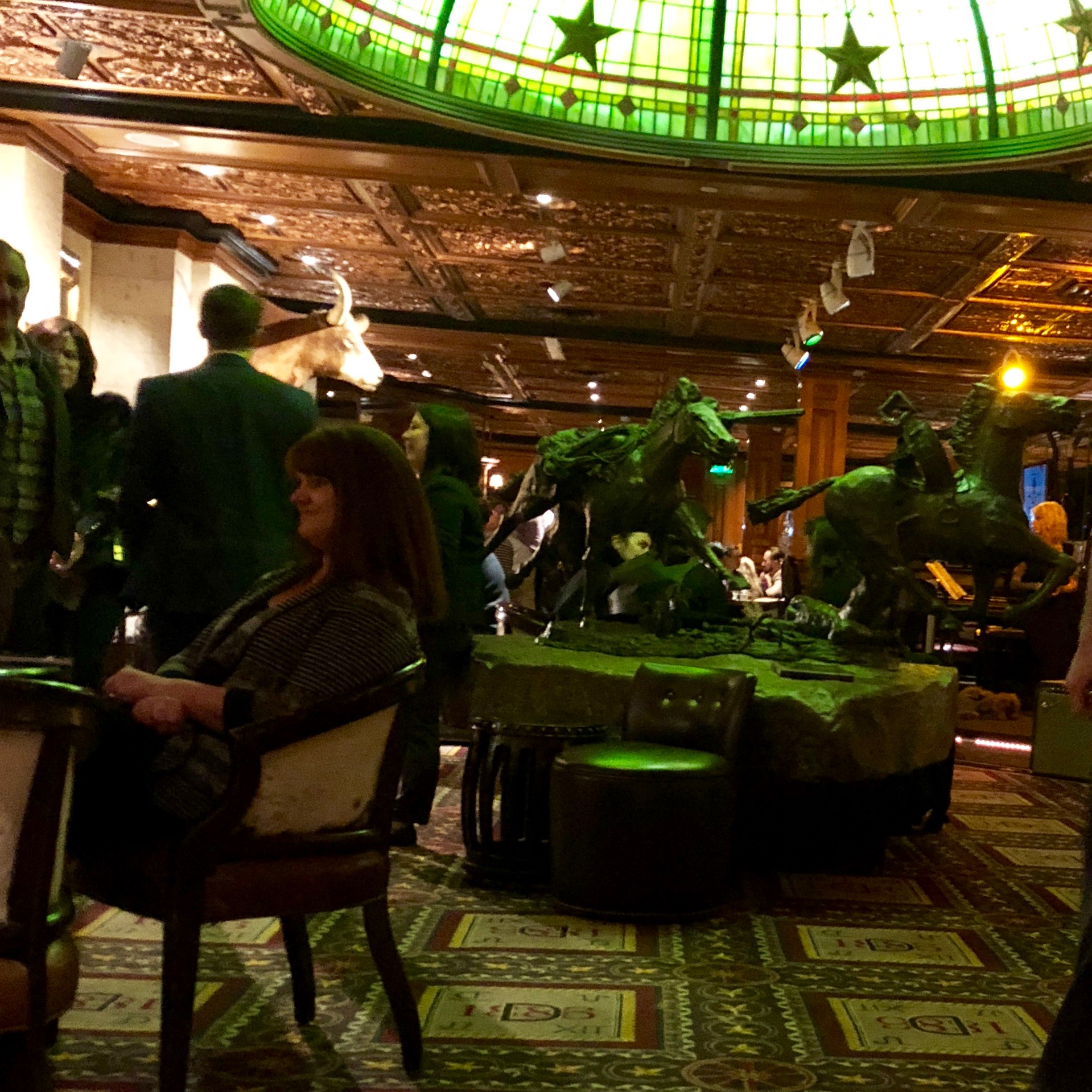 SHARING IS CARING! I'D LOVE TO HEAR FEEDBACK FROM YOU, COMMENT BELOW.