Block Island, RI
DAYTRIPPING
Fitstyle Rundown
STEP GOAL: 5,000+
INTENSITY LEVEL: MODERATE (w/ UNEVEN TERRAIN)
ATTIRE: CASUAL/ATHLETIC
DISTANCE: ~7.5 MILES
Block Island (BI) is my secret getaway. I know it's not really a secret, but I've met enough people who have never been there to make me think it's still a somewhat undiscovered New England gem. It has ALL the New England beach charm and history to boot.
And it makes for a perfect fitstyle trip because the best way to get around is on foot or bike, but I'm biased toward the free mode of transportation :) You can walk end to end (which I've done), but you'd want to make sure you're staying overnight to take on that excursion. For this trip, I've outlined an itinerary for a day trip that touches a little bit of everything BI has to offer.
The island sits about 13-miles off the coast of Rhode Island and is a fairly quick ferry ride from Point Judith or New London if you take the fast ferry and are leaving from CT. (Ferry Tip: it's VERY important to check your dates; ferries run all the time in season, out of season the fast ferries stops running completely.)
You can pick up a map at the Chamber of Commerce office right by the Ferry or you can also use your phone. There is actually pretty good reception around the island, but I'd encourage you to try and use this visit for a little technology detox. (But totally understand using your phone for photos!)
I recommend trying to stay for a long weekend, but if you can only do a day trip, here's a great walking route option...
Walk to the edge
From the ferry, walk along Spring Street to the Southeast Lighthouse. This section is all paved. You'll have water views and see some of the residential homes on the island, too. It's about a 30-45 minute walk. (Tip: Go to the bathroom before starting. If you're there in season, there should be porta potties, but no guarantee. And if they aren't any, then you basically have to walk back to where you started for the closest "indoor" toilet.)
Where the past meets the future
As you walk along the paths on BI, you'll see memorial tombstones or markers that share the history of the island, which was colonized in the 1600s, but researchers estimate that the Indians native to the island may have been there as early as 500 BC! As the lighthouse comes into view, you'll also see gigantic white pillars in the sea. This is the Block Island Wind Farm and the first offshore farm of it's kind in America.
Off-road adventure
After the Lighthouse, continue on the road to the Greenway path off Payne Road. There are LOTS of trails to explore on BI, but heads up. There are also deer, so you want to be careful in tick season. Just be sure to wear appropriate clothing and you can still get out there and have fun. Follow the signs that say Greenway or Path and NOT the ones that say Private. This trail is pretty easy. Some rolling hills with a few rocky paths, but nothing too extreme.
It's a bird, it's a plane...
Once you emerge from the Greenway, the rest of your walk is on paved streets and the payoff is totally worth it. Because first up is lunch at Bl's Airport. Yep, you can fly to the island. This tiny airport can be pretty busy in season but it's fun to watch the small planes take off or land. The airport also has a vintage diner complete with memorabilia and counter stools. The thing to order here are the burgers! Don't worry if you feel full because you'll walk it off as you make your way to the next destination.
Rewarding yourself
You're headed to The Oar, home of the THE best Mudslide (go for the top shelf version; trust me.). They have a full menu with choices to make everyone happy. Sunsets here are spectacular, but you can also boat watch and just hang out. Knowing you have to walk back to the ferry is a good way to make sure you don't drink too many of those mudslides! Haha.
My Step Count: ~7,668 steps
Fitstyle Itinerary:
From the Old Harbor where the Ferry docks, start your walk to the Southeast Lighthouse and the Block Island Wind Farm

Walk the Greenway off Payne Road to Lakeside Drive/Center Road for an off-road adventure

Lunch at Bethany's Airport Diner. (Their burgers are delish!)

Walk to The Oar (optional: with a detour along Champlin Road for a beach excursion).
Here's a link to a google map of the route.
Amp It Up!
Here are a couple fun ways to add a challenge to your adventure:
Stay standing on the ferry. (It's so exciting to see the cliffs appear as you get close!)
Add some steps to your route by walking along Champlin Road before heading to The Oar or walk into all the little shops along Water Street!
Add in a walk along the Fred Benson Town Beach.
Gallery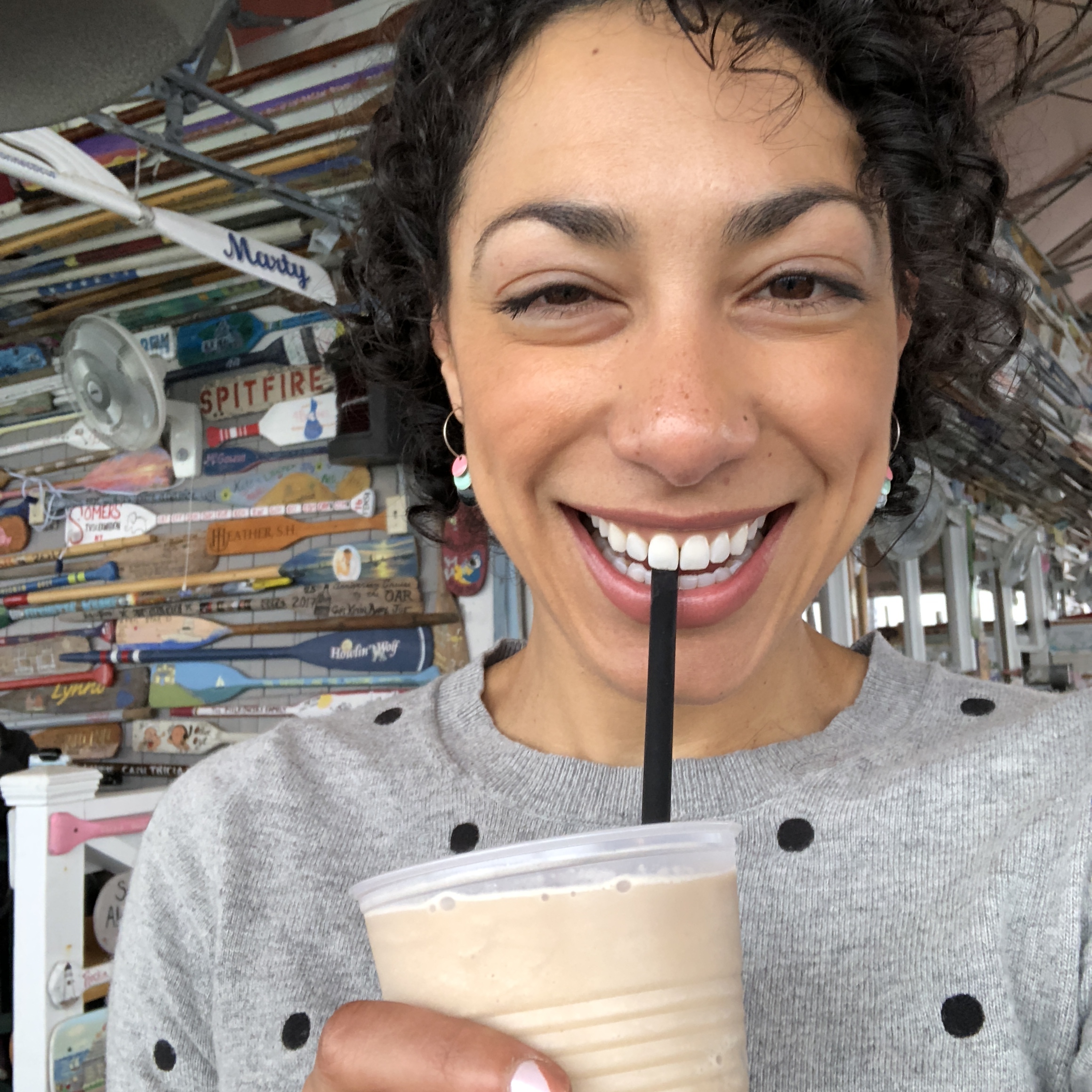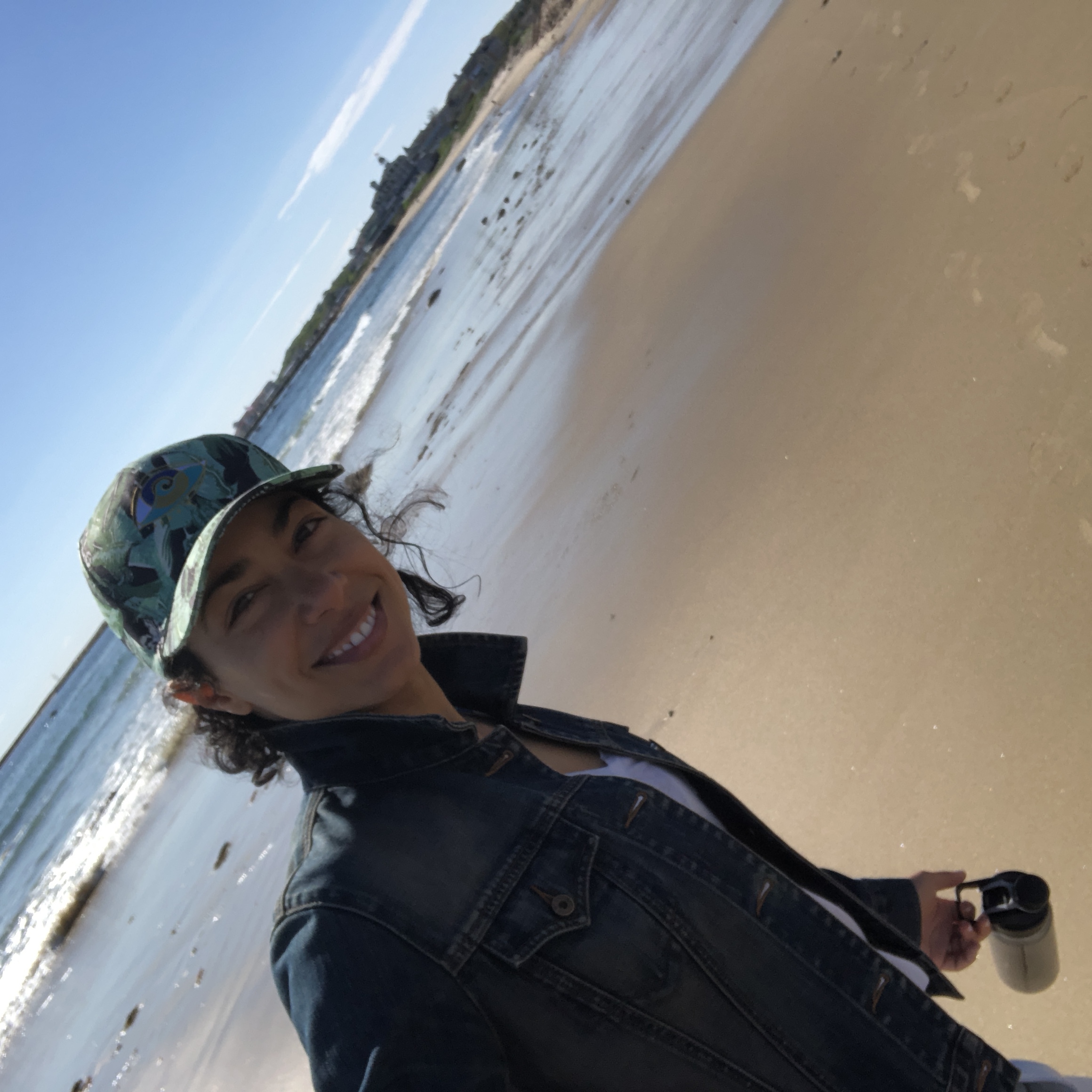 SHARING IS CARING! I'D LOVE TO HEAR FEEDBACK FROM YOU, COMMENT BELOW.