Providence, RI
THE DINNER CRAWL
Fitstyle Rundown
STEP GOAL: 5,000
INTENSITY LEVEL: EASY
ATTIRE: CASUAL/DRESSY
DISTANCE: ~3.0 MILES
I call this trip to Providence, RI "The Accidental Dinner Crawl." Showing up on a Saturday night assuming you'll get into some of the best restaurants in Downtown Providence without any reservations was probably wishful thinking.
My husband was game to add a little fitstyle to the mix and we ended up with an awesome date night filled with amazing food and a walking tour of downtown Providence!
Where we stayed
We checked into the Providence Biltmore Hotel, which is in a great location and part of the Hilton Curio Collection, making it a little like a boutique hotel, but with more of the chain hotel size and built-in amenities like a Starbucks.
The Crawl Begins
For dinner, we decided to check out a restaurant called North, which is in the Federal Hill area and could be compared to Brooklyn before Brooklyn became Hipster Central. We'd never been to the area before, so we took a Lyft, which was totally unnecessary. It turned out to be a VERY short drive and would have been an easy walk from the hotel! (I corrected that decision on the way back.)
When we arrived, North had a wait time of over an hour, but they recommended that we check out their sister location called North Bakery, located a few blocks away.
Instead of just sitting around waiting, we decided to embark on a fitstyle dinner crawl, which means multiple stops in walking distance, ordering small plates or appetizers, and finding locations with bars or high top seating areas. Because why sit when you can stand!
The Locations
Stop #1 was North Bakery, which is a bakery by day and a bar and restaurant by night. Talk about an exciting menu - small plates and intriguing cocktails! Of course, I love that they have high top tables and bar seating, so you can stand and stretch your legs as you wait for your food to come out. Most of the tables are shared, so be prepared to have some close dinner neighbors.
For Stop #2, we walked back downtown and decided to stop at one of our favorite spots - The Eddy. You definitely want to check out this place before 10pm or you may have to wait in line outside. They only let as many people in as they have seats, so it's never uncomfortably crowded. I prefer the bar, again, for the standing option, but definitely take what you can get here. (I highly recommend trying the Orange Julius Caesar cocktail. It will bring back glorious childhood dreams of creamsicles!) They also have some delicious small plates.
Stop #3 was a delightful surprise - Oberlin Restaurant. It's where Italian meets Japanese cuisine and it's amazing! Again, it gets my fitstyle approval with high top table and bar seating options. We had the potato gnocchi shellfish, which was out-of-this-world good.
If you walk this area, it's pretty flat with smooth sidewalks, so you can definitely get away with wearing platforms or thick heels; although, I generally recommend pretty flats, since you never know where the day or night may take you!
In the Morning
For a morning walk, we headed to The Dean Hotel for coffee at their shop called Bolt. (Yes, it's that good.)
Then to the RISD Museum, which always has some interesting exhibit going on and is FREE on Sundays. We ended our trip with a visit to Symposium Books, our favorite bookstore in Providence, before walking back to our hotel. (A bag of books also makes for a great hand weight, too!)
My Step Count: ~6,145
Fitstyle Itinerary:
Amp It Up!
Here are a couple fun ways to add a challenge to your adventure:
Go chairless for this adventure and sit in the bar areas! Why sit when you can stand and get all those health benefits.
Take the stairs everywhere, including at the hotel. Ask for a room on a lower level to make the climb manageable!
Hotel Recommendations
The Dean Hotel: Very hip (they have bunk beds in some rooms!) with Bolt Coffee Company and Faust a delish German restaurant attached; very centrally located.
Providence Biltmore: an art deco feel based on the actual history of the hotel; in walking distance of downtown restaurants and shops.
Other Useful Link(s):
Gallery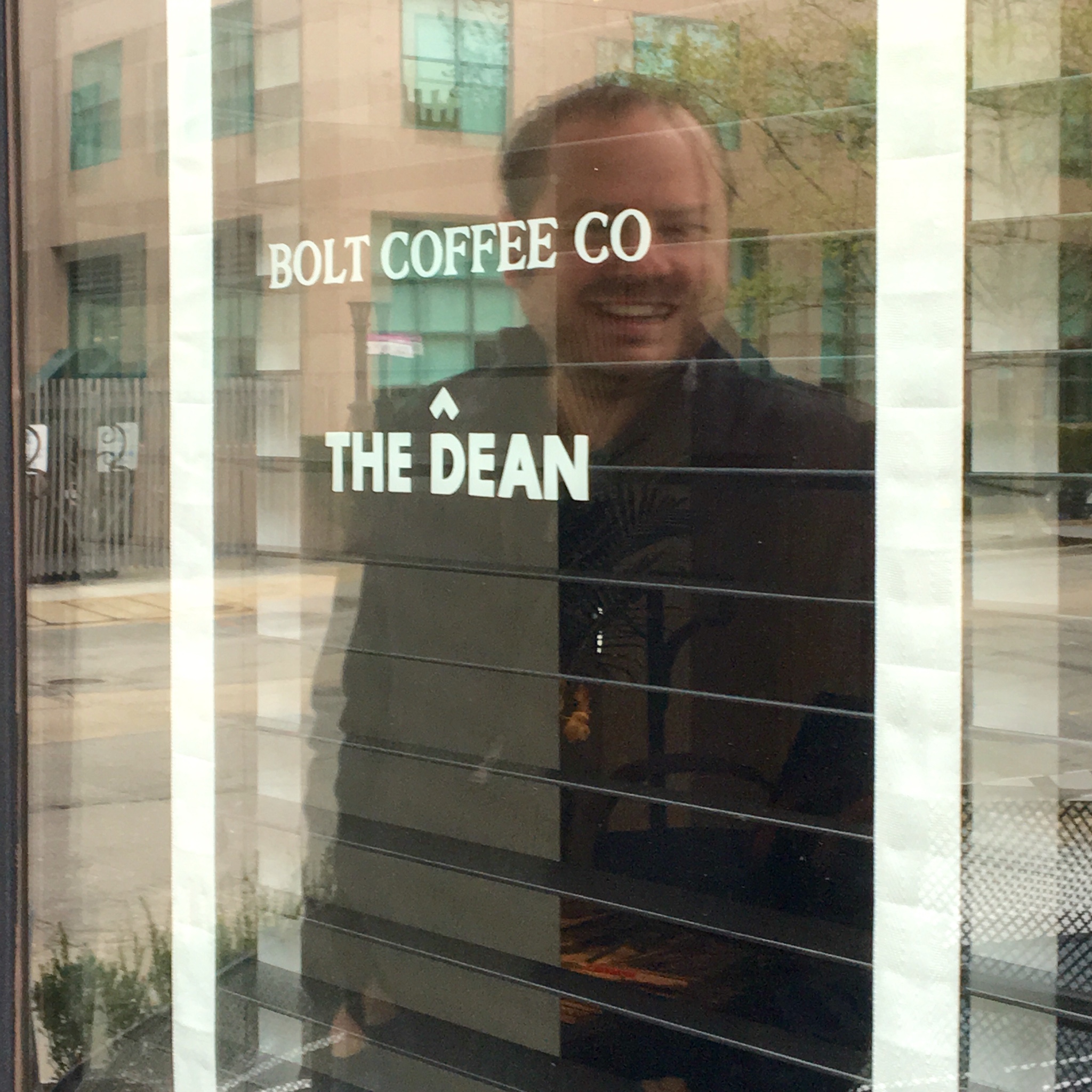 SHARING IS CARING! I'D LOVE TO HEAR FEEDBACK FROM YOU, COMMENT BELOW.